Y al fin comienza la filmación de esta peli en las playas de Nueva Zelanda!!! Esperemos ue muy pronto salgan las primeras fotos en el set ☺
http://www.nzherald.co.nz/entertainment/news/article.cfm?c_id=1501119&objectid=11308961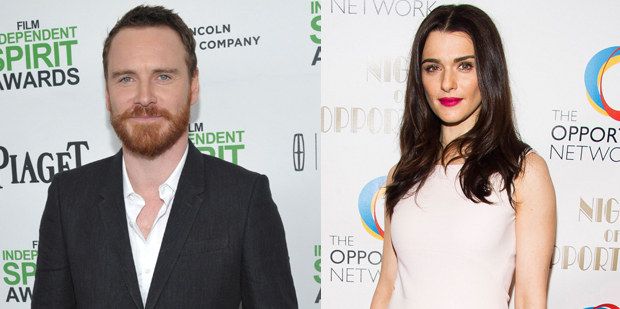 Look out Blenheim, Hollywood is coming. Oscar-winner Rachel Weisz and Oscar-nominated Michael Fassbender are expected to arrive next month to begin filming the movie The Light Between Oceans at an undisclosed Marlborough location.
Shooting on the Derek Cianfrance-directed period drama is due to start at the end of September, sources tell The Diary, and will include several weeks of filming in the Marlborough and Otago regions.
The DreamWorks movie is set after World War I on a remote Australian island and features a young lighthouse keeper and his wife who decide to keep an orphaned child who is washed up on shore, Variety magazine says.
DreamWorks Studio was awarded a New Zealand Screen Production Grant, part of the new screen incentives. How much is not clear. The cash grants came into effect in April.
Film New Zealand says it's a coup getting the Steven Spielberg-backed motion picture house here, even if the lure of a financial incentive was necessary.
"The production coming here is the result of successful collaboration between a range of agencies including Marlborough District Council, Film Otago Southland and Film New Zealand working together with the producers," said Film New Zealand boss Gisella Carr in a statement on the company's website.
Producer Jeffrey Clifford has been calling Wellington home for the past month, before production gets busy next month, when he moves to Marlborough.
More than 70 cast and crew members will be involved with the movie, which means tourism dollars and publicity for Blenheim and the surrounding area.
Of course, local photographers will be keen to get snaps of the stars relaxing off-set.
Fassbender, who was in the South Island last year shooting the movie Slow West, will be on his guard, no doubt, after paparazzi pictures of him, er, relieving himself on the set were sold to international publications.
The Irish actor is known to like a tipple and is sure to partake of the region's extensive wine and gourmet food. Two years ago he was thrown out of his movie premiere's party after a night of over-indulging.
For star hunters like me, the big question is whether James Bond star Daniel Craig will follow Weisz, his wife, to New Zealand for some R&R while she works. His stunt double on the 007 films is Kiwi Ben Cooke, and Craig is said to be an avid rugby fan. His presence would be a welcome addition for all.
Más noticias sobre la producción en este link!!!
http://www.stuff.co.nz/marlborough-express/news/10462713/Jetty-built-as-Hollywood-heads-for-Marlborough