Y este sabado se llevarán a cabo audiciones de niñas entre 4 y 6 años en Nueva Zelanda, lugar donde ahora sabremos que la peli se filmará a partir de finales de Septiembre aproximadamente. Les dejo la noticia!
http://www.nzherald.co.nz/movies/news/article.cfm?c_id=200&objectid=11293954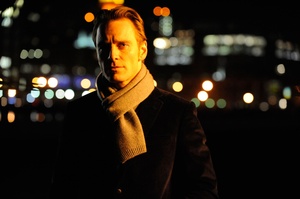 Young Kiwi girls are being given a shot at appearing in an international feature film starring A-list actors.
Auditions are being held on Saturday for a girl aged between 4 and 6 to work alongside X-Men star Michael Fassbender on the movie The Light Between Oceans.
The audition call has been posted online by Wellington talent company Star Now, calling for a girl with a "good imagination and confident personality".
The film, based on a book of the same name written by ML Stedman, is being made by Dreamworks Studio.
Star Now's advertisement said the casting director was Liz Mullane, who worked onThe Hobbit, King Kong and the Lord of the Rings trilogy.
Filming was due to start in New Zealand from late September, and no experience was necessary, it said.
A Star Now spokeswoman was tight-lipped on any other details of the part, but said when small children were playing roles in a film "obviously a great imagination is a great help".
She did not know if the role was a main part or not.
"It's one of those things that Wellington occasionally gets -- a nice beach film."
The book is about a young lighthouse keeper and his wife who live on a remote island off Western Australia.
They find a boat washed ashore carrying a dead man and an infant, and keep the child, but years later discover the consequences of that decision as the baby's real story unfolds.
According to the internet Movie Database (IMBd) website, the film will be directed by Derek Cianfrance, who also directed The Place Beyond the Pines, Blue Valentineand documentary Cagefighter.
The main role, Tom Sherbourne, will be played by Michael Fassbender, who appeared in the X-Men movies, 12 Years a Slave and Prometheus.
IMBd said the role of his wife was rumoured to have gone to Rachel Weisz, who starred in The Lovely Bones and The Mummy films.